Product Items > Gold Smartcard / Magazine
Most powerful tool on the planet!
2 billion Smart Phone Users
3 billion internet users
24 hours a day / 365 days a year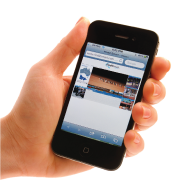 Philip Island Region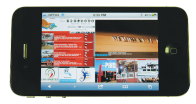 Why is it Smart?
Captures markets in:
Local
Regional
Interstate
International
Day trips
Weekends away
Annual holidays
Business trips
Massive Tourism Spending:
$44.6 billion dollar tourism industry
$26.7 billion spent in Victoria annually
32 million short-break customers travel throughout Victoria all year
Stay in touch!
Smart phones for people on the go
Findit Smart Global keeps your customers informed when out and about.
Perfect for when you want to! EAT - SLEEP - SEE - DO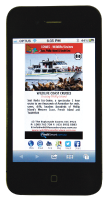 Postcards Australia
Originally spin-off from highly popular Channel Nine TV show 'Postcards'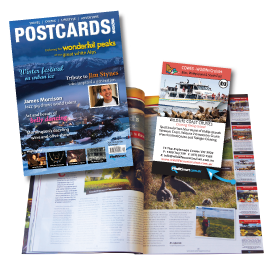 Unique online portal
We bring your business through the smart phone by region
Then as a Findit Smart Global member into the smart phone to be discovered by the instant users ready to purchase
Find a business in 30 seconds Create an itinerary in 90 seconds
Be Smart, FindIt Smart, download your app today to secure: Products, services, food or ambiance. Share experiences with your family, friends or colleagues on travel, dining, lifestyle, adventure.
Keep it simple Smart®
1 > Who we can capture for your business:
(Users of the Findit Smart Global network)
2 > Where these people spend their money:
Short break customers can use places to Eat-Sleep-See-Do
If your business is in the following categories of Accomodation, Adventure, Antiques, Attractions, Culture, Dining, Eatery, Entertainment, Landmarks, Leisure, Shopping, Tours, Wellbeing, Wineries then you can tap into a multi billion dollar market that is literally driving through your town.

3 > How does FindIt Smart Global online work:
STEP 1 : Home Page
Select - COUNTRY
Select - STATE
Select - REGION
STEP 2 : Victorian Regions
Pick&nbsp&nbsp&nbsp&nbsp&nbsp&nbsp&nbsp> &nbspREGION
Choose&nbsp&nbsp> &nbspTOWN / SUBURB
Match&nbsp&nbsp&nbsp> &nbspCATEGORY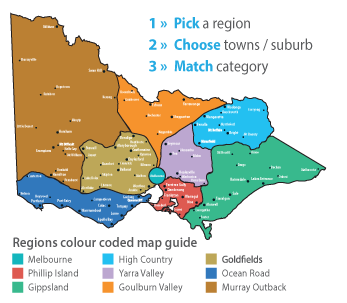 4 > Incredibly cost effective:
Exclusive online and print media for $77 per week!
Gold Digital Smartcard / Magazine $3,982
(Inc GST)
12 Months, 365-days marketing package consists of:
FinditSmart.com.au

Highly visible website exposure 24/7
Digital Smartcard displays (4) images consistently on sliding rotation
Smart Search Bar, premium search capacity online 75 Smartwords™
Google map link from Smartcard displays exact business location
Websmart link from Smartcard to clients website
Link to clients existing email
Facebook, Twitter and Instagram messaging links from Smartcard
Accessibility smart phone link for busy people on the go
Postcards magazine half yearly publication displays Smartcard in

Findit Smart

- Smart Discoveries 16 wonderful regions for 6 months
Guaranteed reserved position in Postcards Australia magazine annually
5 > Secure your position now
Our members are waiting to use your products and services
12 Months online at

FinditSmart.com.au

providing clients' access through desktops, laptops, iPads, iPhones, and all smart phones world wide.
FinditSmart Global - Smartcard is displayed in Postcards magazine 6 months
Be seen online!
FindIt Smart Global Product Items List
Choose from our many FindIt Smart Global product items below.
| Packages | Description | Duration | Ink GST | Per Week |
| --- | --- | --- | --- | --- |
| Platinum Digital Smartcard / Magazine | Digital Smartcard / Print Magazine | 12 months | 12 months | 5148 | 99 |
| Gold Digital Smartcard / Magazine | Digital Smartcard / Print Magazine | 12 months | 6 months | 3982 | 77 |
| Silver Digital Smartcard / Magazine | Digital Smartcard / Print Magazine | 6 months | 6 months | 2992 | 116 |
| Bronze Digital Smartcard Maximiser | Digital Smartcard | 12 months | 2497 | 48 |
| Bronze Digital Smartcard Advantage | Digital Smartcard | 6 months | 1496 | 58 |
| Bronze Digital Smartcard Access | Digital Smartcard | 3 months | 880 | 68 |
| Web Tile Maximiser | Digital Tile | 12 months | 594 | 12 |
| Web Tile Advantage | Digital Tile | 6 months | 396 | 16 |
| Web Tile Access | Digital Tile | 3 months | 231 | 18 |
Gold Digital Smartcard / Magazine Package
SALES ENQUIRY
Email : info@finditsmart.com.au
2020 © copyrights. Find It Smart Global Pty Ltd. All Rights Reserved